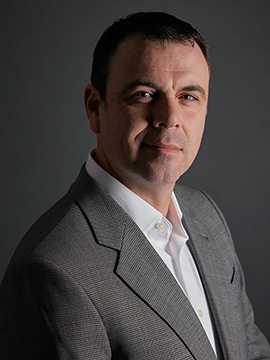 Bryan E. Berman
President
Bryan Berman is the President and Chief Executive Officer at Permashield USA, LLC.  In addition to his leadership there, he also founded the Berman Investments organization in 2008 which provides management, consulting, and capital to businesses looking to expand via merger and acquisition.  As a consummate student of international business, his mission is to deliver disruptive and technologically leading products and services to clients worldwide.   
Berman is a graduate of John Brown University and the Vanderbilt University School of Law, where he received a Juris Doctorate. Prior to becoming a successful entrepreneur, Berman began his legal career at the prestigious international law firm of LeBoeuf, Lamb, Greene & Macrae, LLP.  He serves on several corporate and non-profit Boards and continues to practice law in the areas of mergers and acquisitions.

Berman has been a member of the Young President's Organization (YPO) since 2007. He has served on the Board of Directors for the Tulsa Chapter of YPO since 2013, the YPO Western Regional Board since 2014, and works extensively with the organization internationally.  He has been a member of the State Bar of Texas since 1999, and a member of the U.S. District Court for the Southern District of Texas since 2000.