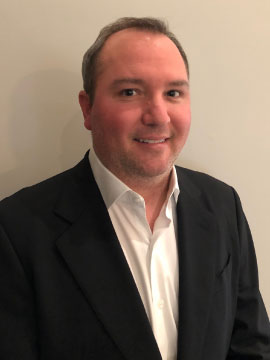 Jake Reid
Board Member
Jake is a second generation Managing Partner of Hesselbein Tire Company of Oklahoma and has been with the company for 17 years. Hesselbein Tire of Oklahoma is a major wholesale distributor in OK, TX, AR, MO and KS.
Hesselbein Tire of Oklahoma is a C corporation company within its parent company of Dunlap & Kyle Incorporated. Dunlap & Kyle, and its partner companies, have 15 wholesale warehouse locations and 56 retail locations throughout MS, TN, LA, TX, AR and OH. Dunlap & Kyle/Hesselbein/Gateway is a family-owned company.
Jake has been considered Managing Partner for many years; however, it became official in 2014 when his father retired after 44 years. Prior to 2014, Hesselbein OK averaged 26 routes per week when delivering to customers across a five-state territory. Hesselbein currently averages 60-plus routes per week, focusing on convenience and customer service.
Jake was born and raised in Tulsa, Okla. He attended Cascia Hall Preparatory School and Kansas University. He and his wife, Abby, live in midtown Tulsa. They have 3 children: Parker (4-years old) – Lincoln Ann (2 years old) – James (6 months).
Jake enjoys hanging out with friends and family, golf and traveling.