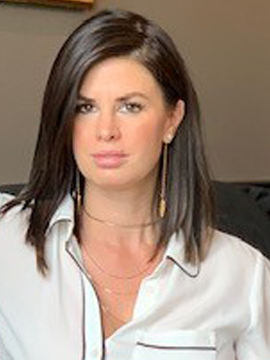 Katie Mares
Chief Operating Officer
Katie knows first hand the challenges organizations and their encounter as they strive to design a customer service program that is sustainable and has an impact in the marketplace. She also knows that developing a program is just one small step to success, it is the tools and implementation plan that makes a program take flight.
Using her experiences as a Chief Inspiration Officer, building company infrastructure and designing customer experience programs, Katie is now a leading voice inspiring positive, actionable change in the organizations she partners with. Katie has earned her Master's in Adult Training and Development and is a Certified Training & Development Professional.
As a Certified Speaking Professional, Katie has inspired audiences around the world to think differently about customer service and leadership. She imparts skills to change behaviour, which has a positive effect on the experience offered to customers and team members.
Katie has a unique approach; she focuses on developing the C.O.R.E. confidence and skills of team members when creating tailored standards for each organization and its customer.  Katie has worked with globally recognized brands such as Honda, Celebrity Cruises, and Canada Post. Her delivery is concise, emotional, and impactful! Audiences who experience Katie, walk away inspired to make positive, actionable changes and are ready to use their new skills to change the experience your brand provides their customers and team members.
Katie lives in Toronto with her family.  When she is not travelling around the world consulting and speaking, Katie can be found on a yoga mat (in a shoe store!) or snuggled on the couch with her three little ones eating homemade popcorn and watching a movie!