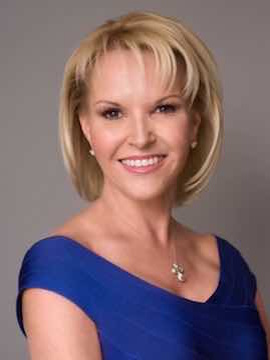 Keeli Jernigan
Board Member
Keeli Jernigan is President and CEO of Trans-Expedite, Inc., a full-service global freight, and logistics company servicing time-sensitive shipments of critical cargo around the world.   She founded Trans-Expedite in 2001 and has overseen the company's rapid growth to over $70-million in revenue.
Prior to founding Trans-Expedite, Jernigan's experience in the transportation industry included administrative, operational, sales and sales team management responsibilities for several Fortune 500 accounts.
Jernigan has earned repeated recognition by the Women Presidents' Organization as one of the 50 Fastest-Growing Women-Owned/Women-Led Businesses in North America (2007, 2008, 2012, 2013, 2014); five successive inclusions in the Inc. 500/5000 list of America's Fastest Growing Private Companies (2011, 2012, 2013, 2014, 2015); and Cisco's 2013 Best Diverse Supplier of the Year award. In addition, Jernigan received the Women's Business Council Southwest 2009, Lillie Knox, Investing for Growth award as well as its Done Deals: Women Working Together award in 2010 and 2011. Thanks to her unwavering support of and involvement in the Women's Business Council Southwest and the Women's Business Enterprise National Council, Jernigan was also recognized in 2013 as a WBE Star.  Charitable recognitions include the Alzheimer's Association's Memory Walk and Champion's Team awards from 2010 through 2016.
Jernigan has served for three years on the national Board of Directors for the Women's Business Enterprise National Council (WBENC), a leader in developing supplier diversity and women's business growth, as well as on the Board (since 2011) and Executive Committee (since 2013) for its Regional Partner Organization, the Women's Business Council Southwest (WBCS).  As a longtime member of the Junior League, she has chaired important fund-raising events. She has held numerous leadership roles in Young Presidents Organization (YPO), including past Chapter Chair of The El Paso/Juarez Chapter and incoming Regional Chair of The Western U.S. Region. She is a proud graduate of The University of Texas at Austin and she and her husband have 2 sons, ages 15 and 17.