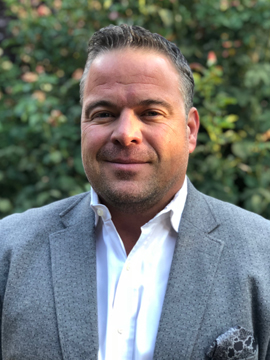 Thayne Harrison
Managing Partner
In addition to his current involvement with Permashield USA, Thayne was Founder of The Sales Academy; a national training and marketing firm for the auto industry.  The Sales Academy works with the top dealerships in the United States on building and generating customer loyalty. The Sales Academy's Virtual Business Development Center is the catalyst that creates improvements in customer loyalty and satisfaction. The Virtual Business Development Center has made and received over 50 million phone calls on behalf of dealers since its inception in 2001.
Thayne has been involved in the automotive industry since he was a teenager selling cars at his first job. He continued his career in various sales management positions while he was going to school at Brigham Young University in Marketing Communications. Upon completion of his degree Thayne accepted a position with HAC group (aka Half-A-Car). Here he was responsible for training auto dealerships in loyalty management and sales strategies.
Thayne has personally trained in hundreds of dealerships both in the U.S and internationally during his career.  He has also been asked to speak to many large groups of dealers as an "industry expert" for OEMS such as Ford Motor Company, Lincoln Mercury, Hyundai Motors, Kia Motors of America, and others.
The best part of Thayne's life is his beautiful wife Annie and his seven children. When he is not at work, you'll likely find him spending time on the water with one of his kids or his wife, with a fly rod in his hands.